Your Review and Rating Matters!
About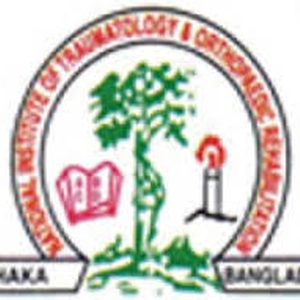 Dhaka Orthopaedic Hospital is a general hospital.this hospital land of 


843, Ring Road, Shamoli, Dhaka-1207.
this hospitalis a dream that turned into a tech based startup, a business with a great purpose to create positive impacts in peoples' lives. It is the first online doctor appointment service platform in Bangladesh, providing real time doctor information and appointments through a fully integrated system. Doctorola is missioned to bring convenience in the healthcare service delivery for the general people in Bangladesh..The business was founded with a strong will to solve a real problem that impacts many in the country. The thought was kindled by the observation that people living in places beyond the major cities face tremendous troubles in finding a right doctor at the right time and subsequently suffer in securing treatment when they need it. Bangladesh is making significant progresses in many areas. Information technology, without any doubt has been instrumental in the transformation of people's way of doing things. We have seen bus, train or launch tickets being bought online. Online freelancing bringing new skills, confidence and earnings to thousands of youths. Noticeable boost in the e-commerce. Use of mobile money making lives better. Ironically, despite of being one of the most essential services, healthcare has not been focused with similar initiatives yet. There are still roadblocks disrupting smooth healthcare delivery even today. And, information technology has rarely been called up to effectively contribute in the sector.