Your Review and Rating Matters!
About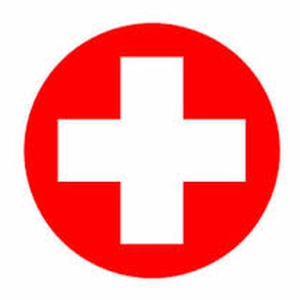 ABOUT US.
OUR MISSION STATEMENT SAYS IT ALL:
"The Baptist Mid-Missions Family exists to strategically advance the building of Christ's church, with His passion and for His glory, in vital partnership with Baptist churches worldwide."
 
We invite you to read our story and view the timeline of how God has built Baptist Mid-Missions into a global sending agency. Learn about where we serve and about the men and women who are pouring their lives into the building of Christ's church worldwide.
LAND & PEOPLE
The People's Republic of Bangladesh, with an area roughly the size of Iowa, is a low-lying land. 
Bangladesh is considered one of the world's poorest countries.  The economy is based almost exclusively on agriculture, but for many years the people have not been able to produce sufficient food to meet the needs of their rapidly increasing population.
RELIGION
Bangladesh is the world's second-most populous Muslim country.  Almost 90 percent of Bangladeshis are Muslims. Of the remaining 10 percent, nearly all are Hindus, with the balance being Buddhists, Christians, and Animists.
YEAR ENTERED BY BMM
1979
PAST/CURRENT WORK
Baptist Mid-Missions founded a hospital in the city of Natore that has provided x-ray, laboratory, surgery, and general medical care since 1985.  In early 1992, a tutorial school for the hospital staff's children began. Along with the medical work, a Baptist church was organized in 1993.  Some of the tutorial students are studying to prepare for the Lord's service.  This gives hope for the future.
National Christians are training to reach out to the villages through Bible training.  Eager to learn and serve, students have completed both bachelor's and master's degrees.
The Natore Baptist Church grows steadily.  It was organized in 1993 with 45 members.  Efforts to erect a church building were hampered by community opposition and violence; however, the Lord prevailed and the building was dedicated on Easter Sunday 1998.  Today its 100 members effectively impact 19 neighboring villages with gospel ministry. 
GOALS
Although periods of opposition have created difficulties, the Lord's work goes forward.  A possible area for expansion of the witness and work is the establishment of a Christian academy.
WORKERS NEEDED
Medical personnel with teaching capabilities are needed. Doctors (general practice or any specialty), nurses, lab technicians, x-ray technicians, pharmacists, and those with administrative skills are needed to assist in the hospital ministry. Educators could expand the Christian education ministry in Bangladesh.
View/download the Bangladesh e-brochure here.
Learn more about Bangladesh here.