Your Review and Rating Matters!
About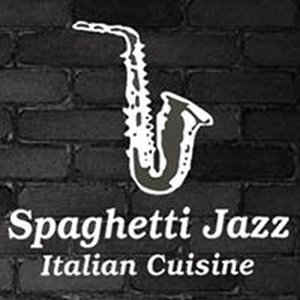 EAT, DRINK & LOUNGE @ SpagHetti JaZZ!
What is a blazing metropolis capital city without its restaurant hotspot – and in Dhaka that place is indefinitely, Spaghetti Jazz. Year after year, it's ranked by news and media as one of the Top Ten Most Popular Restaurants in Dhaka City. If you plan to attend their ritzy, celebrity studded "Jazz Night" do book your ticket early. This event has been featured in Holiday Newspaper as the most happening night in town for the last 5 years! Now the restaurant has expanded into glittering new digs. The culinary landmark now seats 150 and overlooks the most sought after commercial real estate in the country. The gold musical instrumental sections, spacious fresco ceilings, and the luxurious fabrics on their all new classically contemporary furnishings will have you dining in true jazz spirit.
Shaheen Khan the owner prides in offering honest, good-value Italian dishes to a regularly returning clientele that are very well looked after. Everything is cooked fresh to order from an open kitchen and the menu is concise and varied with frequently changing market specials to cater for all needs. Italian Culinary Experts Mario &Antonella fully trained our chefs to prepare the most AUTHENTIC DISHES. The original Thin & Crispy Pizzas are baked freshly in traditional Brick oven to deliver the wonderful bases and deliciously juicy topping with all the aroma of Italian sun-ripened tomatoes and other carefully selected ingredients. The owner travels to South of Italy frequently to keep up to date with the latest flavours and collect the finest Ingredients. They grow in the restaurant gardens essential herbs like Basil & Oregano to ensure always the Freshest Taste in all the delicious dishes.
Spaghetti Jazz is open during lunch time between 12.30 to 3pm and in the evenings from 6.30pm onwards seven days a week. Children and families are welcome, and there is an excellent menu for children and extensive vegetarian options available on request.
Due to its heightened popularity and excessive demand there is now a Spaghetti Jazz Part 2 located across the street from Bintang Supermarket in Seminyak (Bali, Indonesia). It's managed by a young Italian couple Mario &Antonella who initially were working for 3 years in the Dhaka branch but now moved there. Plans of opening a London, UK branch are also in our talks.