Your Review and Rating Matters!
About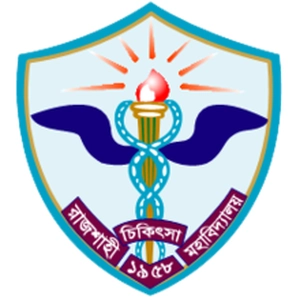 Over view
Rajshahi Medical College Hospital is the only tertiary level hospital in this area, situated in the heart of Rajshahi city. The hospital receives a large number of patients from areas including whole Rajshahi division and the northern part of Khulna Division. This institute started its journey in 1958 with only 550 beds but now is able to accommodate around 1700 patients on a daily basis. Although the manpower specially the 3rd class & 4th class employees remain the same (manpower for 550 beds), the hospital relentlessly tries to overcome this limitation and provide desired services to the people. Several new departments and wards have been established in recent years bringing along new instruments and modern treatment ideas to the facility. ICU, CCU, HDU, Nephrology with dialysis facilities, Neurology, Oncology, Cardiology, Neonatology etc. are the specialized departments which are providing satisfactory services to the patients. Among machinery equipment MRI, CT scan, Angiogram etc. are fully functioning. Recently this hospital received a Bracky-therapy machine and started its operation successfully.
Historical view
Rajshahi, Historically Rampur Boalia, nicknamed "Silkcity" is located on the north bank of the Padma river. Rajshahi lies in the ancient region of Pundra Vardhana. The city is blessed by the mazar of Sufi Saint Hazrat Shah Mukhdam. Rajshahi is famous for silk, mango and these are the main attractions of city not only for people at home but also abroad. It is well-known all over the country that Rajshahi is the city of education and as its part Rajshahi Medical College and the Rajshahi Medical College Hospital was established in 1958. Since then this hospital has been serving the people of the whole northern part of Bangladesh.