Your Review and Rating Matters!
About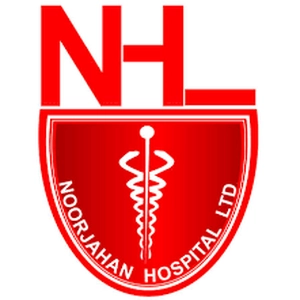 ABOUT ME.
 
Welcome to NOORJAHAN HOSPITAL LTD, a concern of Noorjahan Group is a 150-bed tertiary care hospital. It is the first private hospital in Sylhet. The hospital is an affiliate partner of FortisEscort Hospitals India. Noorjahan is ranked amongst the best hospitals in Sylhet. With advanced surgical and medical facilities and friendly professional staff, we are committed to providing you with excellence across a wide range of specialties.
NOORJAHAN is a leading healthcare group based in Sylhet, Bangladesh providing its patient with finest quality service and a great value.
Noorjahan Hospital has been delivering high quality healthcare since 1950's. With 150 standard, air conditioned, en-suites we aim to make your stay as pleasant and as comfortable as possible, and we are always happy to discuss any individual requirement that you may have.
We have the largest Dialysis & Coronary Care unit in Sylhet .
The comprehensive range of healthcare services available at Noorjahan Hospital ensure that, whatever your requirements are, you will always receive the best possible medical care.
We are proud to serve hundreds and thousands of patients annually.
Trust Your health to us because everybody needs an encouraging hand to heal !