Your Review and Rating Matters!
About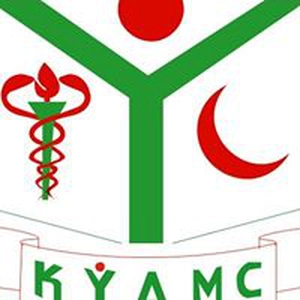 ABOUT US.
 
hwaja Yunus Ali Medical College has come into existence in the year 2005 fulfilling the holy wish of the great saint. This academic multidisciplinary hospital of the college is a non commercial venture and is equipped in a ways which are yet to be available in other hospital in Bangladesh.
Enayetpur is situated in Sirajganj district 147 Kms from capital city Dhaka and 22.5 Kms from Jamuna Bridge linking Northern and Southern part of the country. The teaching hospital of the college Khwaja Yunus Ali Medical College & Hospital is registered under Society Act of Government of the Peoples Republic of Bangladesh.
This college is affiliated with the Rajshahi University for MBBS degree and for postgraduate degrees with Bangabandhu Sheikh Mujib Medical University (BSMMU), Shahbag, Dhaka. The course and curriculum are governed by the regulations of Bangladesh Medical & Dental Council (BM&DC). The institute is the centre for all professional MBBS examinations under Rajshahi University.
The institution Khwaja Yunus Ali Medical College & Hospital is continuing its teaching programs efficiently with its 9th batch MBBS students. The MBBS course is running according to the current Bangladesh Medical and Dental Council (BMDC) approved curriculum. The experienced faculty members in pre-clinical, para-clinical and clinical disciplines are engaged in conducting the courses. This is the only institution in private sector having echo-friendly academic environment within a vast campus in the country on a completely rural setting. The college has got a 500 (five hundred) bedded sophisticated teaching hospital providing all kind of medical services.
Besides open heart surgery our institution has very high standard catch. lab. for invasive cardiology carried out by renowned cardiac surgeon and cardiologist. We also have a center of excellence for treatment & care of cancer patients where huge number of referred patients come from all over the country as the centre has now been recognized as Referral Hospital at national and international levels.