Your Review and Rating Matters!
About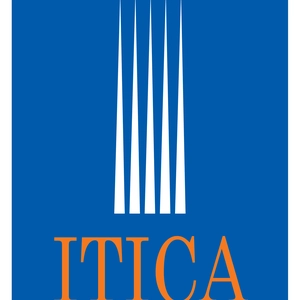 Welcome to International Training Institute of Culinary Arts (ITICA). It's a world-class culinary training center, delivering programs accredited by Bangladesh Technical Education Board (BTEB). ITICA exists to empower future chefs to create excellence in Culinary Arts providing effective training on Culinary skills development and career growth. A student who aims to build his/her career in this prestigious field, a Chef who wants to make a difference in his Culinary works or someone who is passionate to learn, create, innovate new things in this category - ITICA is the right place for them.
Training program at ITICA is conducted by the highly experienced industry specialists (mostly from 5 Star Hotels) who have the expertise in both theory and practice of culinary arts. All the modern facilities for students are available at ITICA taking into consideration of international standard.
Curricula are aligned with today's culinary education standards and combine academic study with hands-on, lab-based learning in a professional kitchen setting and multimedia supported SMART classrooms, computer lab and study room.
Our strategy is to create a sustainable, profitable PARTNERSHIP NETWORK with exceptionally talented people and organization of hospitality industry to develop TOP QUALITY SERVICES
MISSION & VISION
Empower people to create excellence in Culinary Arts and Hospitality Industry. To transform culinary and hospitality industries to next level introducing continuous innovation and modern trends to create happy, memorable and shareable experience for tourist travelers and others.
WHAT DO WE OFFER!!!
ITICA Culinary Arts Programs develop students' contemporary skills in food preparation and presentation multi-cuisine, pastry and desserts and kitchen management through hands-on training and classroom learning. Over the course of years, students acquire all the fundamental skills necessary to work in the finest dining establishments in one of the fastest growing industries.
Short course on MULTI CUISINE (on demand)
Certificate Course on FOOD & BEVERAGE PRODUCTION, Duration: 3.5 months [Regular (3 days/week) & Weekend (Friday & Saturday) batch]
Certificate Course on BAKERY & PASTRY PRODUCTION, Duration: 3.5 months [Regular (3 days/week) & Weekend (Friday & Saturday) batch]
PROFESSIONAL CHEF COURSE, Duration: 9 months [Regular (3 days/week) & Weekend (Friday & Saturday) batch] including Industrial Attachment. 
At ITICA, we believe in the natural capacity to become successful leaders in the global culinary industry. We recognize the uniqueness of each student and the need to develop them not only through our internationally accredited programs, facilities and faculty, but also to imbibe in them strong leadership and social values that are celebrated world-wide.
The Advanced Certificate in Food Preparation and Culinary Arts provides students with the knowledge, skills and attitudes to work in the Food, Beverage and Catering Industry. The program is comprised of theoretical and practical components.
This program is designed for those who would like to learn and live the experience of Culinary Industry. Upon of completing the courses students shall have the opportunity to update your professional resume with a professional Cultural and Culinary experience.
Students will learn the basic of communication and understanding of foreign language, also the opportunity to network with their peers as well as obtain personal enhancement in their field. Depending on the participants' interests, there's a wide range of internship arrangements, from local top restaurants and hotels.
ATTACHMENT/INTERNSHIPS: During the internship students will be training in the city or the surrounding area at the most appropriate culinary establishment for their culinary skills level. This is where they will learn all the tricks of the trade.
JOB PLACEMENT FACILITIES: We specialize in identifying, evaluating, and placing leadership and management talent in the hospitality industry. We have plan of providing job placement to our students in hotels, resorts, restaurants, private clubs, private clients and food service companies that can present exactly the kind of professional candidate they need to solve any business challenge.
CHEF'S SKILL DEVELOPMENT: Chefs oversee food production at places where food is served. They might work in restaurants, private homes, or hotels. Chefs are responsible for directing the cooking staff and making numerous decisions related to everything from food production to administrative issues. Chefs have to develop a variety of skills, ranging from hard skills related to cooking to soft skills related to working with and sometimes managing a team. Cooking is a science, so a chef needs to be precise. Every ingredient and measurement must be exact. Chefs need to be precise in others ways as well, whether ordering food products or figuring out what time to cook certain items, a chef needs to have an eye for detail. A good chef is also a good businessman. He or she should always be thinking about how to make delicious food while also being cost-effective. Chefs need to know how to keep the kitchen sanitary. This is very important in a restaurant, where unsanitary conditions can affect the quality of the food, and can even force a restaurant to shut down. A chef should be able to make decisions quickly and efficiently. The kitchen is a fast-paced environment, and a chef has to make numerous decisions at once. A chef is part of a team, and must be able to work well with others. Not only must he or she work with the cooks in the kitchen, but he or she must also be able to work effectively with staff and management.
TRAINING PROGRAM: A training program can be very helpful to enhance the employees to be more efficient in multipurpose work field. Sometimes in the work place employees needs to do some extra work in other department to give support in unexpected circumstances. But they often face challenges to complete only because of lack of knowledge of what is happening in other departments. If the organization enrolls them in such training, which will not only help them to understand or cop up with any situation that may occur in the organization but also add some extra values to the organization.
                                                                            THANK YOU