0
0 Reviews
House:29, Road:09, Flat: 5B, Sector: 04, Uttara, Dhaka, Dhaka - 1230, Uttara, Dhaka, Dhaka, Bangladesh.
Your Review and Rating Matters!
About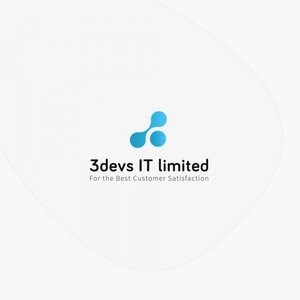 Company Profile
3-DEVs IT Ltd. is one of the best creative IT Companies in Bangladesh for developing any kind of website, software, graphic design and all kinds of IT solution. It proposes customer-leaning web-based software development services, website design & more extensively provides them successfully. Either you are a small company or in management of a large business, 3-DEVs IT Ltd. is always equipped to assist you to achieve an online maintenance which can send the best messages for you and for your customers.
Product & Services
Website Design & Development
Access 2 School
Access 2 Pos
Opulse - The People Manager
Domain & Hosting
E-Commerce Solution
Manpower Management Software
Office Management System (OMS)
Hospitality Management System (HMS)
Customized Content Management System (C-CMS)
Customized Software Development (C-SD)
ERP Solution
Android
iOS
Windows
Graphic Design
Real Estate Management System
Project Manager
Online Newspaper/Magazine
E-Commerce Solution Package & Price
Solution Areas
If you want to offer online services, information, news, products or e-commerce, 3-DEVs IT Ltd. can make sure that the visitors to your site take satisfaction as interactive, user-friendly, informative and appreciative.
We also develop the skills of specialized programmers, PHP web developers, website designers, as well as software testers that can be useful to our large customer group to develop their websites that have extra image in visitor's intelligence.
The main purposes of 3-DEVs IT Ltd. is web technologies are to develop and design a website which can leave a remarkable image in user's mind that can help its customer get targeted visitors on their websites as well as maintain them to visit their websites on regular basis.
3-DEVs Working Team
IT and graphics experts
Communication experts
Monitoring and evaluation experts
Sales and service experts
Training experts